PowerHouse – Take Control of Your Staff Induction and Onboarding
SmoothIT has partnered with the leader in online induction and training software to bring you PowerHouse
PowerHouse is your automated online staff induction and training software that provides your business with all of the tools to take control of your own training delivered with a state of the art and easy to use web-based interface. With InductNow you are guaranteed the most comprehensive online staff induction and training software on the market at a fraction of the cost. InductNow becomes your branded staff portal where they can access mandatory or elective course courses, key documents, links, upcoming face-to-face event details and registration just to name a few.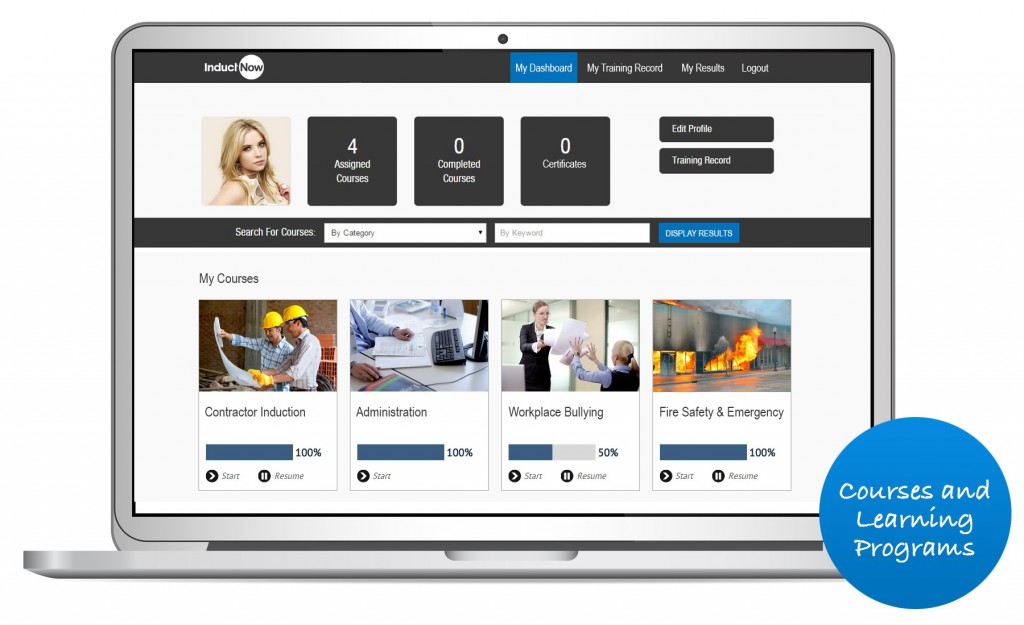 The PowerHouse Induction and Training Platform provides you with a wide range of options to deliver workplace compliance courses for your staff and / or contractors. The program is also designed to train your existing staff to update and maintain their workplace compliance.
In addition to the technology that automates and streamlines your online induction, the platform also delivers on competency based training, skills-gap analysis and custom training programs that can be applied to your groups.
PowerHouse is a government approved platform and has been deployed by Federal and State Governments, major corporations, SME's and Registered Training Organisations.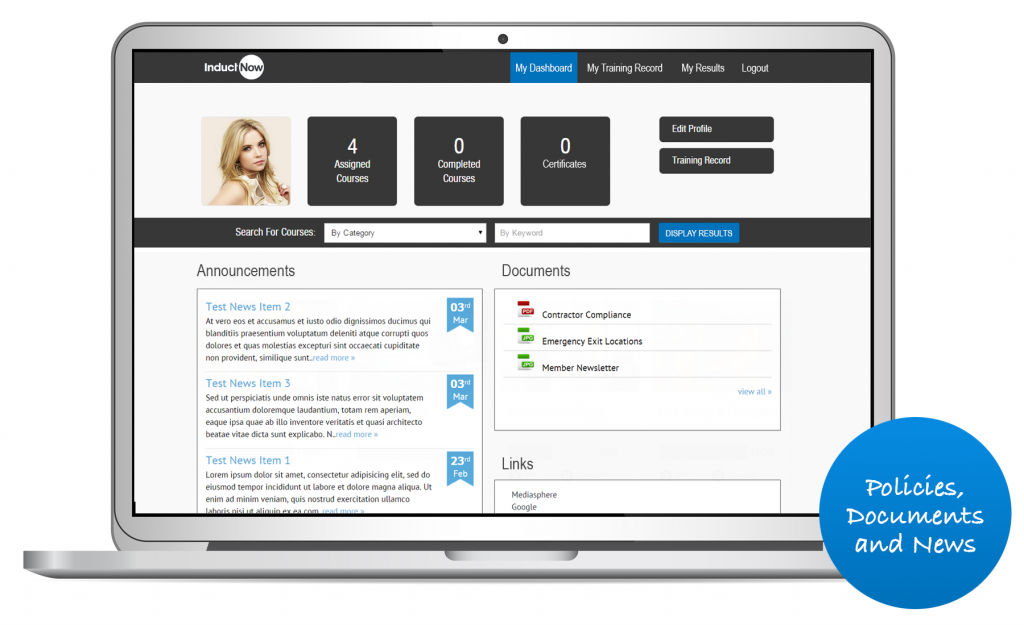 PowerHouse – Flexibility, Affordability, Security and Automation
PowerHouse gives you total flexibility to:
Build and publish your own courses quickly and efficiently
License or customise our online workplace compliance courses
Automate your training with scheduled re-inductions, certifications, messaging
Integrate the training platform data with your employee database
Generate administration and operational reports
The PowerHouse Induction and Training Platform is delivered as a customised secure training website that can be linked to your club or organisations website or operate as a standalone website.
Unparalleled staff induction features
Integrate staff seamlessly from your current payroll or rostering system

Build and edit your own courses in minutes

Engage our team to build course for you

Licence courses from our existing and expanding library

Visual and granular reporting on all management levels

Unlimited courses & training groups

Customised login portal and dashboard
The PowerHouse platform will make staff induction and training a breeze with automated procedures that will reduce administration, increase productivity and facilitate ongoing long-term financial savings. Take your online staff induction and training to the next level and set in place efficient and effective workplace compliance. A well trained workforce is vital to achieve customer service excellence. If you need a tool to efficiently deliver ongoing and adaptable training to staff, then look no further.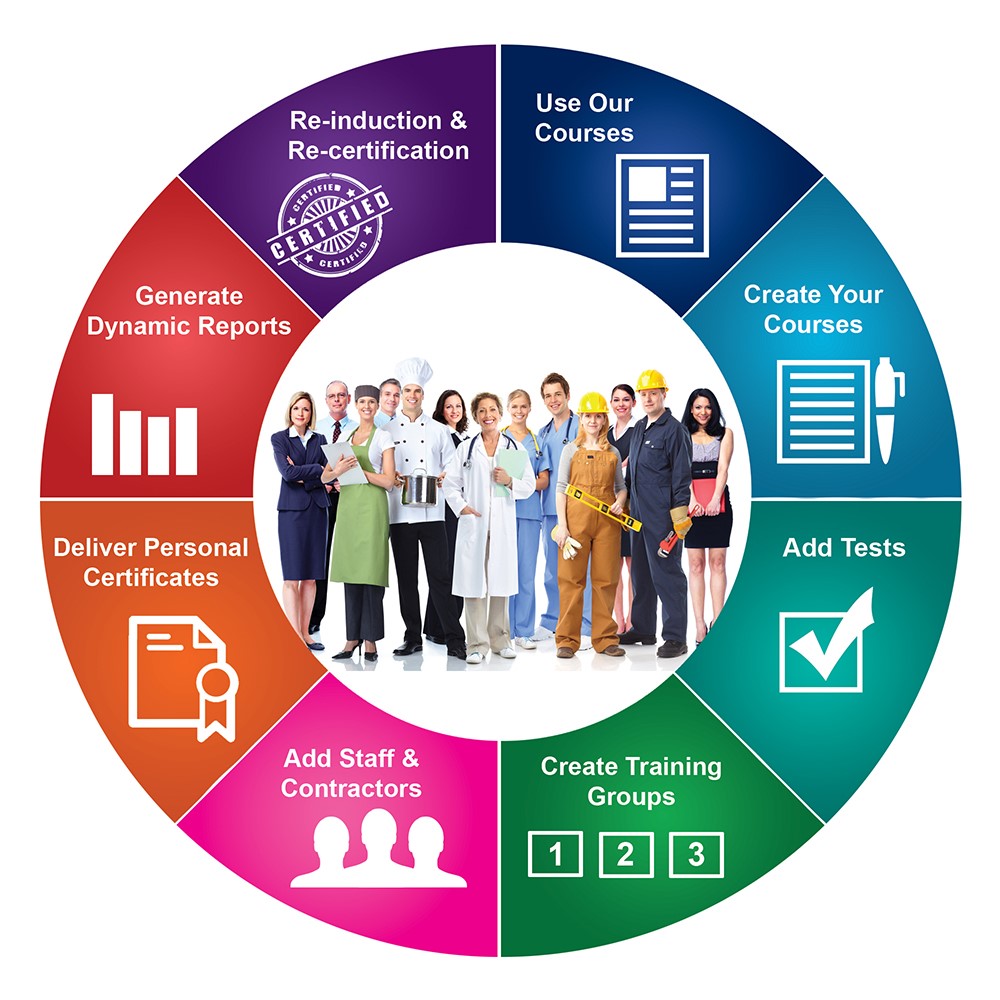 Administration Tools to Manage Your Online Staff Inductions
In addition, the PowerHouse platform provides the inbuilt capability for you to:
Add your own administrators to manage your training portal

Add Staff Manager accounts to access reports;

Add or import your staff;

Enable the option for your staff to self-register;

Create your own staff training groups;

Add staff and specific courses to each training group;

Publish key documents and policies to each training group;

Re-induct option on some key courses;

Re-certify staff annually;

All staff to upload key documents as part of their on-boarding process;

Deliver course completion certificate to your staff;

Include the Event Manager for the face-to-face office training seminars;

Add course categories for your staff;

Add announcements to your Course Dashboard;

Add weblinks to your training dashboard;Generate stored and dynamic reports on staff progress;

Advertise internal job opportunites;

Export data in CSV format; and

Upgrade capability to integrate data with existing employee database.
Contact SmoothIT to learn more about how you can move your inductions and training online! Register for a free trial and Product Webinar today.